According to my boys, my North African diorama needed to be bigger so they can have "bigger battles" on it - which is odd, because I haven't let them near it yet - clearly they have plans. Also, I need more stuff to show at IPMS2016 which has hoved into view like a great white at a beach party. So time for a (hopefully) quick build of an extension board.

I used two GAMEIN5D boards and this time I used the A shape. The main reason for that being that's what I have ready. Here are the two boards side by side. It's the same size as

North Africa 2

(720mm by 540mm), so the whole North African board will be 1080mm by 720mm, which is big enough.

As you can see at the top, I've got some craters ready already. Still working on the crater obsession.

Next time I'll make the terrain units and let them dry before putting them on the board. As you can see I've got some colour down, matt khaki camo paint from Halfords.

| | |
| --- | --- |
| | Next I used green stuff to work on the gaps, lots of filling and sanding to get the fit right again. I also got some layers of different ballasts and sand down with pva to build up the surface, Then a few layers of a mix of vallejo iraqi sand and stone grey. Starting to try and match the other board's colour. Speaking of the other board .... |

I'm going to need a bigger ... desk. Here are the two boards together.

Colours close to matching here, this board is definitely a gaming base so I won't go mad with the ornamentation but the textures and the colours still need some work at this stage.

The rocky outcrops got some coats of dheneb stone and stone grey with some very thin washes (watered down with the brush water) of agrax earthshade.

I also wanted to break up the look of the craters a bit - too smooth looking.

Here I've just sprinkled some ballast that I mixed with paint and sand and allowed to dry. Once dry I break it up. Sprinkled around the craters, trying to work away from the craters gives an impression (I hope) of debris from the explosion.

If I think it looks ok I pva it down before I forgot about it, sigh, and blow the stuff all over the board.


I'll finish this post with an aerial view - haven't done one for a while.
Powered by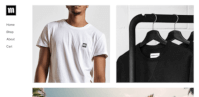 Create your own unique website with customizable templates.