| | |
| --- | --- |
| Right from the start, I wanted a very arid look this this but I thought it needed a little vegetation. The bits of privet make pretty good trees, gluing bits of green lichen to them is a nightmare though. Superglue was useless - how can the damn stuff stick fingers do efficiently but won't stick anything else. I ended up using tiny amounts of contact cement and a cocktail stick. | |

I used a small drill to go into the base around rocks or other places I thought a tree could take root. I also put a few tiny fragments of lichen around the bases of the buildings and around the well. I tired to keep everything to the right of objects to give a sense of consistency - almost like a prevailing wind - I guess.
Powered by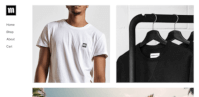 Create your own unique website with customizable templates.