Why is it that superglue bonds skin with gleeful enthusiasm but won't glue lichen onto a bit of dry stick? Now most of the superglue has come off my fingers I'm a bit more sanguine about it.

And here's the whole board, combined with the other. I've had to move out of my normal work space to take the photos, and there isn't as much light. The whole board is 1.08m by 0.72m - big enough for our dining table anyway.

Sorry, I just like taking these - here's the obligatory aerial shot.

And finally the whole thing folds up into a nice little set of boxes. Cheers!
Powered by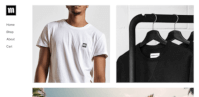 Create your own unique website with customizable templates.