Things will start to take shape now as I am sticking some of the main elements down. I guess this means this is going to be more of a fixed diorama rather than a gaming board - not that my children will mind. I've finished a few other elements. I had a load of plaster - cast rock out crops and boulders so I've included a few elements with them to increase the topography.

---

Finally, something that looks like something. This was a first, test layout. I'm just trying to get a feel for how things relate to one another. Looking at photos from the web, buildings tend to all be built in a similar direction, and quite close together, so I'll stick with that idea.
Powered by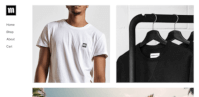 Create your own unique website with customizable templates.