Sprayed everything with matte khaki (Halford's again) I've used this before and don't remember it being so greenish, but me and colour don't always see eye to eye. That said, things look a lot better when everything is a (slightly) more appropriate colour.

It also occurred to me to take an "aerial" shot, which was a bit hit and miss, because I'm quite short, but eventually (after filling my phone with rubbish pictures and quite a lot of swearing) I got this, which was ok.
Powered by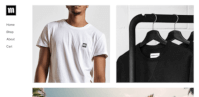 Create your own unique website with customizable templates.