According to my boys, my North African diorama needed to be bigger so they can have "bigger battles" on it - which is odd, because I haven't let them near it yet - clearly they have plans. Also, I need more stuff to show at IPMS2016 which has hoved into view like a great white at a beach party. So time for a (hopefully) quick build of an extension board.

As you can see at the top, I've got some craters ready already. Still working on the crater obsession.

Next time I'll make the terrain units and let them dry before putting them on the board. As you can see I've got some colour down, matt khaki camo paint from Halfords.

I'll finish this post with an aerial view - haven't done one for a while.
Powered by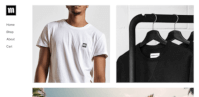 Create your own unique website with customizable templates.